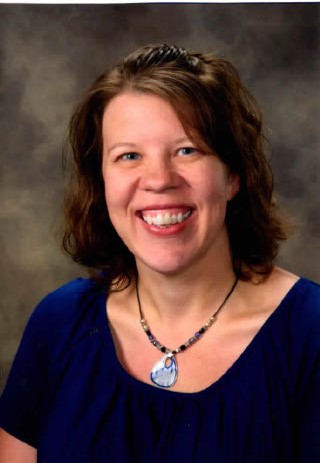 7/5/1978 – 9/26/2019
Bennington – Susan Joy Nylin, age 41, was born in Minot, North Dakota on July 5, 1978, to Michael and Joyce Nylin. She was the youngest of four siblings, Barbara, Robert, and Amy. Her Dad was in the Air Force so she enjoyed the life of traveling much of her younger years in vehicles to visit relatives for most holidays. One of the first things noticed about Susan from a very young age was her servant's heart. She was always willing to serve others, rather than to be served. Susan was a quiet, shy girl who enjoyed reading and cross stitching among her other talents. All her nieces and nephews received pillows cross stitched by Auntie Sube. Susan graduated from Central Christian High School in 1997. Following the family tradition of education, Susan went to Crown College in Minnesota, after two years she transferred and graduated from the University of Nebraska at Omaha (UNO) with her BA in Elementary Education. She also earned her Master Degree through the CADRE program from UNO in 2003. She went on to teach in Omaha Public Schools at Hartman Elementary for ten years, and then Cornerstone Christian School for five years.
Susan loved the Lord Jesus and served Him faithfully and was actively involved in the Sunday School, Nursery Departments and others areas of ministry at WayPoint Church in Omaha NE. She had a love for missions and the Lord allowed her to serve on four separate mission trips: Afghanistan, Thailand, Sicily, and Scotland. Through each of these experiences she learned to listen and hear the voice of the Lord more clearly. In the spring of 2017 God told her to quit her job of teaching, which she did, and spent the next month's listening to God direction. In January of 2018 she discovered she had Glioblastoma Multiforme (brain tumor). Susan fought the good fight through surgery, radiation and chemotherapy, and the tumor was contained for several months. In July 2019, the fight began again with another recurrence of tumor growth. On September 26, 2019, the Lord called her home to heaven after fighting the good fight, to receive her heavenly reward, of "well done".
Susan is survived by her parents: Michael and Joyce Nylin, Sisters Barbara (Terry) Bryson, and Amy Nylin, both of Omaha NE, and brother Robert (Sara) Nylin of Rogers MN. She has three nieces, Abbie and Natalie Nylin and Emily Bryson, and six nephews, Zach, Ethan, Ben, and Graham Nylin and Michael and Robert Bryson. Funeral services will be at 10 a.m. Saturday, October 5, 2019, at Standing Stone Bible Church, 321 So. HWY 6, Gretna NE., followed by burial at Westlawn Hillcrest Cemetery Omaha. Visitation is Friday, October 4, 2019, from 5-7 at Roeder Mortuary, 11710 Standing Stone, Gretna NE.

Roeder Mortuary11710 Standing Stone – Gretna 402-332-0090 www.RoederMortuary.com
https://roedermortuary.com/wp-content/uploads/2019/09/26727-Nylin-4.jpg
463
320
Brian Roeder
https://roedermortuary.com/wp-content/uploads/2019/06/roeder_logo_white.png
Brian Roeder
2019-09-28 02:27:36
2019-10-01 18:58:44
Susan J. Nylin