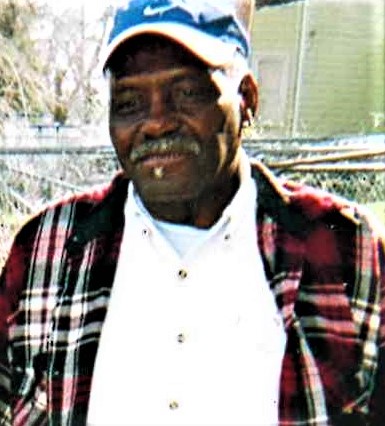 1938 – 2019
Willie Royd McNeail was born on July 11, 1938 to the union of John and Janet McNeail in Pineapple, Alabama. He began his education in Nichburg, Alabama and graduated in 1955 from Conecuh County Training School in Evergreen, Alabama.
Willie then moved to Milwaukee, Wisconsin where he began working at the post office until he was laid off in 1962. He then moved to Omaha, Nebraska where he began working at Wilson's Packing House. After several years, he met Ida Wells and the two were united in marriage on March 7, 1968.
Willie loved to watch and talk about sports and he also loved to spend much time fishing. He would always entertain and give people a lesson or two in a game of dominoes. He retired from Nebraska Beef Packing House in 2001. In his later years he enjoyed riding a bus, taking long walks and spending time with friends at McDonalds on 30th & Ames. Most of all he enjoyed spending time with his family.
Willie was preceded in death by his parents John and Janet McNeail, 2 sisters Mary Sue Willis and Ada Bert Nicholson, 5 brothers Leon, Charles, John, Roosevelt, Leroy McNeail, 4 sons Willie Jr., Russell Scott, Michael and Vincent McNeail and 1 daughter Jacqueline Jones.
We leaves to cherish his memory wife Ida McNeail, 3 sisters; Katherine Turner and Lena Mae Smays of Milwaukee, WI; Ida Mae Mixon of Evergreen, AL; 1 sister in law Doris McNeail of Milwaukee, WI; 5 daughters: Jeanette McNeail, Fort Worth, TX; Debra Crawford(ference), Omaha, NE; Shandra Jones-Gragg(Michael), Victorville, CA, Anissa Ross(Delton), Fort Worth, TX; Crystal Jones, Victorville, CA, 4 sons: Augustus Jones(Adel), Budapest, Hungary; Leonard McNeail, William Shelly and Willie Shelly all of Omaha, NE; 16 grandchildren, 28 great-grandchildren; special friend LaWanda Shelly and a host of family and friends.
https://roedermortuary.com/wp-content/uploads/2019/08/26680McNeail1-2.jpg
426
385
Brian Roeder
https://roedermortuary.com/wp-content/uploads/2019/06/roeder_logo_white.png
Brian Roeder
2019-08-28 07:58:22
2019-08-28 19:58:42
Willie Royd McNeail