OBITUARY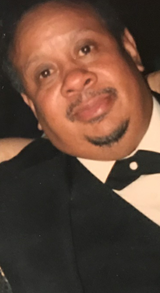 Vernon was born on March 28, 1943 in Marianna, Arkansas, and was the 3rd son born to Joe Nathan and Lizzie Mae Anderson.  The family moved shortly thereafter to Omaha, Nebraska where he would spend most of his life residing. He met, married and shared his life with his wife, Felicia.
Vernon completed his education in Waco, Texas, and returned to Omaha, NE, where he retired from Campbell Soup Company following an employment related injury.  Vernon owned several businesses until his health prevented such.  In August 2016, Vernon recommitted his life to Jesus Christ and joined New Jerusalem Church where he remained a faithful and dedicated member until his passing.
Vernon had a passion for collectibles and often participated in vendor opportunities.  He loved antiques, old jewelry and photographs, and spent much of his time tinkering with his collectibles.  He enjoyed reading comics and western books, as well as watching western movies.  He also loved to travel.  Most of all Vernon loved his family and family gatherings.  He looked forward to storytelling about good times and days of old.  He had a knack for showing up at your homes at the oddest hours, and telephoned loved ones in the middle of the night, with a, "Yea, what are you doing?"  Vernon was a very giving person, and would help anybody that he could.  He had a soft, caring and sincere heart.  (BUT, if you made him mad, he would hold a grudge LOL).  He loved, he was loved, and he will be sorely missed.
Vernon was preceded in death by his parents, Joe N. Anderson and Lizzie M. Anderson-Curry; son, Bruce Anderson, grandparents; brother, Jackson Anderson; sister, Bobbie Fulton; uncles, aunts, nephews, nieces and cousins.  To cherish his memories, he leaves his wife, Felicia; sons, Brian and Vernon Anderson, Christopher Powell, Warren Boxley, Irving Danner, Henry Trevillion, Michael Riley; daughters, Lisa Moreland, Inez Penora Spriggs, Tonya Nichols, Coy Landrum, VernNadetta and Pettina Anderson, Nickeya Chaney; 31 grandchildren, 18 great grandchildren; brothers, William  (Cheryl), Joe (Carolyn), Louis Anderson; sisters, Ersline (late husband, Joe) Marion, Andrea (Bobby) Lucas, Barbara (Ben), Nelva (Dan) March; and a host of nephews, nieces, other relatives and friends.
VISITATION: Roeder Mortuary, 4932 Ames Avenue, Friday, February 19th, 10-11am.
SERVICES: To follow for family only, due to Covid-19 restrictions.  Masks will be mandatory.  Reception for family and friends will be scheduled at a later date.  Interment: Mount Hope Cemetery
https://roedermortuary.com/wp-content/uploads/2021/02/27527Vernon-Anderson.png
293
160
Brian Roeder
https://roedermortuary.com/wp-content/uploads/2019/06/roeder_logo_white.png
Brian Roeder
2021-02-17 15:12:29
2021-02-17 21:12:43
Vernon Lee Anderson