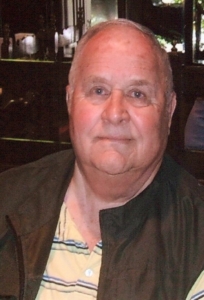 Robert Arthur Pierson
January 19, 1939 – October 5, 2020
Robert Arthur Pierson was born 19 January 1939 in Omaha, NE. He was the youngest of the three children of Arthur and Laura Pierson. He graduated from South High School in 1956. He joined the United States Air Force on 1 March 1957, being one of the first to enlist at Offutt AFB. His first duty station was a microwave radio site in Elkhorn, NE. While in the USAF, Robert worked in radio communications which took him around the world, including tours in Vietnam during the war.
Robert married Hiroko Koga on 29 June 1969 while stationed in Itezuke, Japan. They raised their family in various countries and states until Robert's retirement from the USAF on 1 April 1987. The family returned home to Omaha, where Robert attended ITT technical college. After graduation, Robert was integral to the startup of Union Pacific's Harriman Dispatch Center. Robert's final retirement, from Union Pacific, was in 2004.
Robert and Hiroko enjoyed their retirement years traveling around the US and to Japan.
Robert is survived by his wife of 51 years, Hiroko, daughter Cristina Grazziano and her husband, Tony Grazziano of Omaha, NE and daughter Donna Clifford and her husband, Lt Col Jason Clifford (USAF) of Northfield, VT. He was a proud grandfather of Grace and Cody Grazziano. He is also survived by his siblings Darlene Gibbons of Omaha, NE and Marilyn Pierson of St. Catherine, KY. He is also survived by his children from a previous marriage, Cathy Burkett and Lawrence Pierson and many nieces and nephews.
He will be remembered for his dedication to his country, love of his family and ice cream.
Visitation: Monday, 12 October 2020 from 1700-1900 with wake service at 1900 at Roeder Mortuaries, Inc. 2727 N. 108th St., Omaha, NE 68164. Virtual Viewing available at Roedermortuary.com
Mass of Christian Burial: Tuesday, 13 October 2020 at St. Mary's Catholic Church 3529 Q St., Omaha, NE. Interment: Graceland Park Cemetery. Virtual Viewing available at Roedermortuary.com
https://roedermortuary.com/wp-content/uploads/2020/10/27299-Pierson.jpg
1082
737
Brian Roeder
https://roedermortuary.com/wp-content/uploads/2019/06/roeder_logo_white.png
Brian Roeder
2020-10-10 18:06:31
2020-10-10 23:30:48
Robert "Bob" A. Pierson