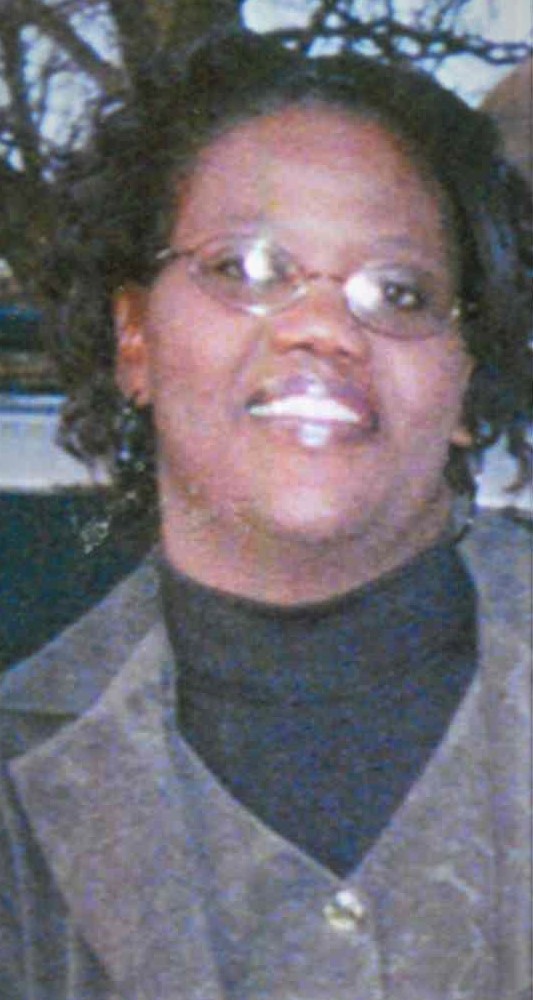 1962 – 2020
Phyllis Marie Smith was born in Wynne, Arkansas to the late Richard Lee Smith and Alvira Jane Smith (Morris) on December 31, 1962. She moved to Omaha, Nebraska in 1970. She graduated from Central High School in 1981. She died January 29, 2020 in Omaha, Nebraska.
Phyllis loved her family very much. The highlight of her life was being a mother to her late son (David) and niece (Candice). Phyllis took on the role of caregiver for the family as well. When her siblings were sick, she would be right by their side trying to nurse them back to health. If you ever wanted a no-nonsense opinion, you could rely on Phyllis to give it to you. There was no sugar coating anything with Phyllis. If there was something Phyllis didn't like, you would know it. If you received a complement from Phyllis, it was genuine. But at the same time, she was a very fun person to be around. She loved to joke around and have a good time, listen to music and dance, and play Keno. She especially loved to play Keno if she was winning.
Phyllis suffered with kidney disease since she was a teenager. That did not stop Phyllis from being a very hard worker. She worked as a C.N.A. most of her life and many of those years at Life Care Center of Omaha. Despite receiving dialysis three times per week, she would often work extra shifts including most holidays. She loved the overtime and holiday pay and dialysis was not going to get in the way of her earning her money.
Phyllis Marie Smith is proceeded in death by her father, Richard Lee Smith of Vandalia, Arkansas. Son, David Marcus Smith of Omaha, Nebraska. Sister, Aquilla Smith of Omaha, Nebraska. Brothers, Alvin Smith and William Smith both of Omaha, Nebraska.
Phyllis leaves behind her mother, Alvira Jane Smith (Morris) of Omaha, Nebraska. Daughter (niece), Candice Smith of Omaha, Nebraska. Sisters, Patricia Smith of Omaha, Nebraska and Sarah (Sonny) Williams of Widener, Arkansas. Brothers, Michael Smith of Omaha, Nebraska; Walter (Laura) Smith of Omaha, Nebraska; and Phillip (Joyce) Britt of Helena, Arkansas. Uncle, Searcy (Helen) Smith of Omaha, Nebraska. She also leaves behind many beloved nieces, nephews, and cousins. She was loved by many friends as well.
A Celebration of her life will be Saturday, February 1, 2020, 2:00 PM with Visitation 1 hr. prior at Roeder Mortuary 4932 Ames Ave.
https://roedermortuary.com/wp-content/uploads/2020/01/26898P.-Smith.jpg
1000
533
Brian Roeder
https://roedermortuary.com/wp-content/uploads/2019/06/roeder_logo_white.png
Brian Roeder
2020-01-31 09:13:06
2020-01-31 21:17:24
Phyllis Smith