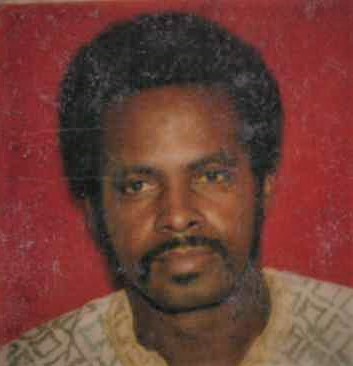 1945 ~ 2019
Paul Solomon James, Sr. was born October 10, 1945 in Gary, Indiana to Solomon and Dora Dorothy James. Paul was educated in Omaha Public Schools. Paul held a 100-meter track record at Technical High School for many years.
Paul was married to Ruthie Ford in 1963. To this union three children were born.
In the early 70's, Paul was a dedicated engineer at Flanagan High School.
In 1968, Paul was united to Anna Lee Cole they had six extended children. During this time, Paul was a avid member of the Masonic Organization.
Paul loved fishing and western movies.
In 1990, Paul and his 3rd wife, Ernestine Williams moved to Birmingham, Alabama with their extended family. Paul returned to Omaha after the death of his sister Cookie.
Paul did not attend any church on a regular basis, but he believed in God and the teachings of his parents about God's grace and mercy.
Special thanks to Kings Gate Apartments for the use of their facility. Paul also had many friends here at the Kings Gate Apartments.
Paul was preceded in death by his parents Solomon and Dora Dorothy James, two sisters, Doretha Dora Birch and Caroline "Cookie" Sarah James, 1st wife Ruthie Ford, 2nd Anna Lee Cole, 3rd wife Ernestine Williams and daughter Irene Dora James.
Paul is survived by two sisters, Pauline Terry, Omaha, NE; and Carol (Windell) Gunn, Council Bluffs, IA; six daughters, Bobbie Price, Yvonne Pitts, Omaha, NE; Arlene Williams, Denver, CO; April Jennings, Dallas, TX; LeeAnn (Carlos) Davis, Killee, TX; Catherine James, Kansas City, MO; two step-daughters, Anglea Graham (Dale) Omaha, NE, DaVonna Cole, West Des Moines, IA; three sons, Larry James (Jennifer), Hasting, NE; Solomon Clift (DeLisa) Atlanta, GA; Paul Solomon James, Jr. (Nanika) Las Vegas, NV; two step-sons Kiko Williams (Tanesha) Alabama; Cornell James, West Des Moines, IA; and a host of grandchildren, great-grandchildren, nieces, nephews and cousins.
There will be a Celebration of Life Service Saturday, November 23, 2019 at 1:00 PM at Kings Gate Apartments, 7055 Crown Point Ave, Omaha NE 68104.
https://roedermortuary.com/wp-content/uploads/2019/11/26780-Paul-James.jpg
366
353
Brian Roeder
https://roedermortuary.com/wp-content/uploads/2019/06/roeder_logo_white.png
Brian Roeder
2019-11-19 10:21:08
2019-11-21 17:23:36
Paul Solomon James, Sr.