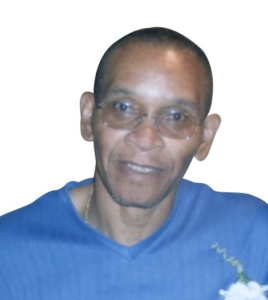 Reflections of Life
Lee Chester Morrow, affectionally known to his family as "Dick" was born to James & Willie B. Morrow on February 16, 1947 in Holly Grove, Ark. Lee accepted the Lord into his life at an early age at St. Mark Baptist Church in Holly Grove. He moved to Omaha, Neb. in 1965 where he fell in love with and married Vella Morrow on June 10, 1983.
Together they raised three children, son M. Terrell "Shrimpy" Butler, two daughters Chanel and Toya Morrow, all of Omaha, Neb. Lee was a loving husband, father, and grandfather that was extremely dedicated, motivated, and hardworking. He did what was necessary to provide a better life for his family and many looked up to him as a loving father-figure in their lives. In his younger days, Lee loved to play spades, go fishing, cut grass on his riding lawn mower, and play baseball with family & friends.
Dick was often a comedian and the life of the party, especially when he was hanging with his cousins (Lee Cooper & Lee Cokes) back in the day. Lee is preceded in death by his mother and father; brother, Robert "Bra" Morrow and sister Vera Flowers. He is survived by Jackie (Lawrence) Goldwire, Linda (Jackielee) McDonald, Rugenia Morrow, Beatrice Morrow, Doris Morrow, Sherman (Rochelle) Morrow, Dorothy Morrow, and sister-in-law Gurldine Morrow.
Lee's memories will live on in the lives of his wife of 38-years; three children, 13 grandchildren, four great-grandchildren, and a host of other family and friends.
Funeral Service: 11:00 AM Monday, April 26th with Visitation from 10:00 to 11:00 AM at Roeder Mortuary, 4932 Ames Ave.
Interment: Mt. Hope Cemetery, 7602 Military Ave. Omaha, NE.
https://roedermortuary.com/wp-content/uploads/2021/04/27621-Morrow.jpg
527
470
Brian Roeder
https://roedermortuary.com/wp-content/uploads/2019/06/roeder_logo_white.png
Brian Roeder
2021-04-22 13:26:47
2021-04-22 18:27:09
Lee Chester Morrow