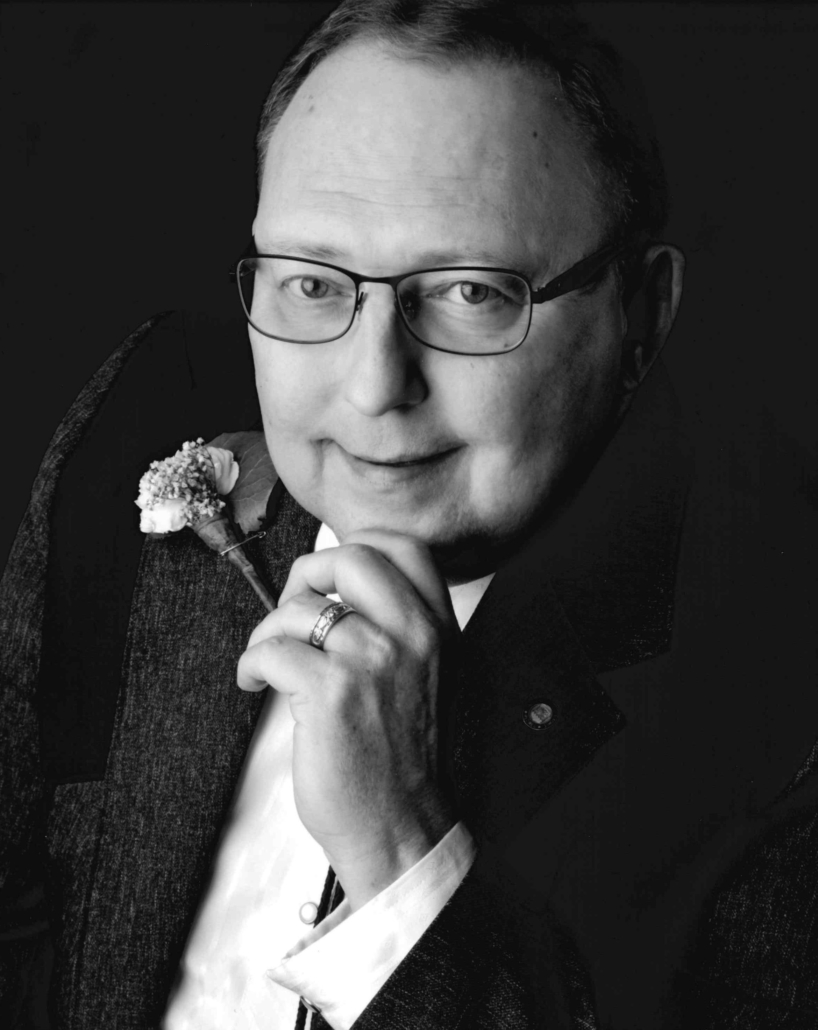 3/15/1948 – 10/24/2019
Our beloved husband, father, grandpa, and brother, John Richard Godby (71) of Papillion, Nebraska, closed his eyes on earth and opened them in heaven on October 24, 2019. John was born in Lebanon, Indiana, and lived in Indiana for 22 years. He graduated from Sheridan High School in 1966. John received his Bachelor of Science in Agriculture, majoring in Animal Science, from Purdue University in 1970. He then finished his education in 1980, earning a Master of Science (Business Administration) from the University of Northern Colorado.
After completing the ROTC program at Purdue University, John was commissioned a 2nd Lt in the United States Air Force in June 1970. He then spent 22.5 years serving our country, and retired as a Lt Col in 1993. Prior to his final retirement from the workforce, he was a stockbroker with TD Ameritrade for 13 years.
John so enjoyed life! He treasured the memories he made – from vacationing with his family to golfing with his church buddies. John had a passion for watching old-time movies and westerns, eating popcorn, studying the Civil War battles, reading, doing paint by numbers on his iPad, and playing board games and cards. However, at the top of his list was spending time with his family and getting lots of loves and kisses from his grandchildren.
Five years ago when John was diagnosed with cancer, he and Marilyn made a bucket list. The two were able to cross off many items – including an Alaskan Cruise, Tournament of Roses Parade, a trip to Utah, and winter trips to Florida. Throughout his life, and even when facing his death, John showed strength, patience, and an unwavering faith. He led by example, and he definitely endured to the end.
John is survived by his childhood sweetheart and wife of 49 years, Marilyn (Nicholson); daughters – Jennifer (Jared) Boldt and Jamie (Andrew) DeBoer; grandchildren – Andrew, Evan, and Hannah Boldt and Andrew John (AJ), Samantha, and Madelynn DeBoer; brothers – Thomas and Ronald (Mary) Godby; and cousins, nieces, and nephews. John was preceded in death by his parents, Richard L. and Ruth E. Godby.
Visitation will be held from 4:00 – 7:00 p.m. on November 1st at Roeder Mortuary – 11710 Standing Stone Drive, Gretna, NE. The Celebration of Life service will be at 11:00 a.m. on November 2, 2019, at The Church of Jesus Christ of Latter-day Saints – 12009 South 84th Street, Papillion, NE with visitation beginning at 10:00 a.m. Burial, with military honors, will be on Monday, November 4, 2019, at 10:00 a.m. at the Omaha National Cemetery – 14250 Schram Road, Omaha, NE.
John and the family were surrounded by compassionate and brilliant medical care. Luke Nordquist, MD, and his staff were with us on this journey for nearly five years. Had it not been for Dr. Luke, we truly believe we wouldn't have had John for as many years as we did. What a gift to John and us! We also want to thank CHI Hospice for providing medical care, support, and love for all of us during the last two weeks of John's life. His primary care doctor, Mike Fulton, MD, was with us on many medical journeys over the past 15 years, and we also acknowledge him and his staff.
Memorial donations, in memory of John, can be made to: CHI Health Hospice – 810 North 96th Street, Omaha, NE, 68114; CaringBridge.org; or to the American Cancer Society – 9850 Nicholas Street, Suite 200, Omaha, NE 68114.
Roeder Mortuary, Inc. – Gretna Chapel 11710 Standing Stone – Gretna, NE – 402-332-0090 www.RoederMortuary.com
https://roedermortuary.com/wp-content/uploads/2019/10/26761-Godby1.jpg
2944
2339
Brian Roeder
https://roedermortuary.com/wp-content/uploads/2019/06/roeder_logo_white.png
Brian Roeder
2019-10-25 08:43:36
2019-10-30 21:49:13
John R. Godby