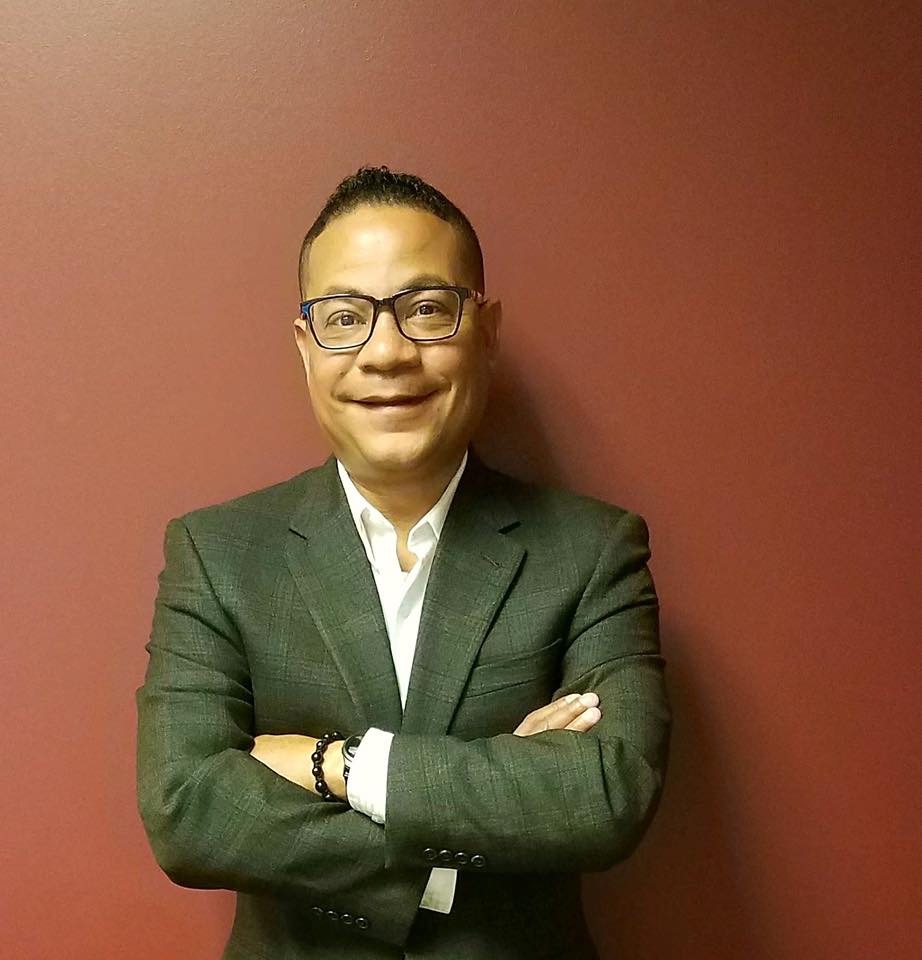 9/13/1967 – 12/30/2019
Donald was born in Omaha, the middle of five children born to Donald and Marcidene Benning. He attended Omaha Central High School where he was active in drama and music and the University of Nebraska at Omaha where he studied political science. 
Donald loved art, music and food and probably should have been running an art gallery or his own restaurant, but his professional life led him to a career in information technology and business solutions. Most recently he was manager for Managed Services Operations at Sirius Computer Solutions and celebrated his five-year anniversary with the company in December. Prior to that he had a long career at First Data where among other things, he served as manager of operations and manager of the IT operations command/data center. He also worked at Blue Cross and Blue Shield of Nebraska for two years as director of business process management. Much of his work focused on the customer service side of operations, which if you knew Donald, makes perfect sense.
But while Donald worked (too) hard and excelled at whatever he did, his passions in life were his family, friends and living life to its fullest. Whether he was hosting one of his famous neighborhood cookouts, dinner parties for friends or his annual Christmas brunch for the family, Donald loved to entertain and every event was brightened by his presence.
We will remember the way Donald stepped up after dad died, like the 10 phone calls a day to mom we all teased him about, the regular "date nights" he took mom on and the tickets he had already bought to take her to The Lion King for her birthday this spring.
We will remember his amazing cooking, and impeccable taste and style. We'll never forget his infectious smile and laugh, the bright twinkle in his eyes, his generosity and the way he easily made friends.
He loved everything Star Wars, Dune, classic literature and any movie or television show about vampires. He still thought the 1980s were the best years for music and loved EDM. In fact, he's probably listening to one of his favorite SiriusXM stations — BPM, First Wave or Diplos's Revolution — now.
Our lives, and the world, are much less bright without Donald.
To quote one of his favorite movies: "The force is strong with this one."
Preceded in death by Grandparents; Father: Don Benning, Sr.; Survived by Mother: Marcidene "Dee"; Sisters: Victoria Benning of Washington D.C., Tracy (Deb) Benning of San Rafael, CA, Kym (Christopher) (Benning) Edwards of St. Louis, MO, Brother: Damon (Jennie) Benning of Omaha; Nieces & Nephews: Rayniece, Brandyn, Cameryn, Calvin, IV., Caleb, Mya, Micah, Zoey, Chosen, Collin, Mason, Jordan, Breeanna; And many cousins, other loving family & friends.
Visitation Monday (1/6/20) 5:00 – 7:00 PM at 108th Street Chapel
Private Family Services to follow.
In Lieu of Flowers Memorials to Central High School Foundation
Roeder Mortuary, Inc. – 108th Street Chapel
2727 N 108th St – Omaha, NE – 402-496-9000
www.RoederMortuary.com
https://roedermortuary.com/wp-content/uploads/2020/01/26846-Benning.jpg
960
922
Brian Roeder
https://roedermortuary.com/wp-content/uploads/2019/06/roeder_logo_white.png
Brian Roeder
2020-01-05 05:33:10
2020-01-06 14:02:03
Donald R. Benning, Jr.